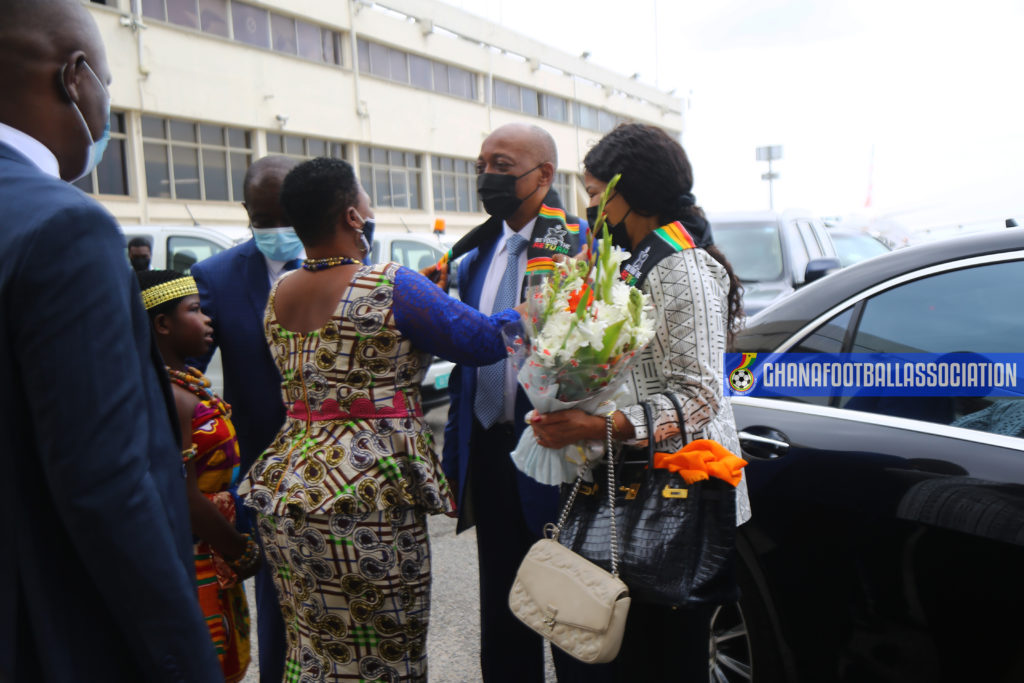 They were met on arrival by Minister of Youth and Sports Mustapha Ussif (Hon.), President of the Ghana Football Association (GFA) Kurt Edwin Simeon Okraku and Members of the Executive Council of the GFA.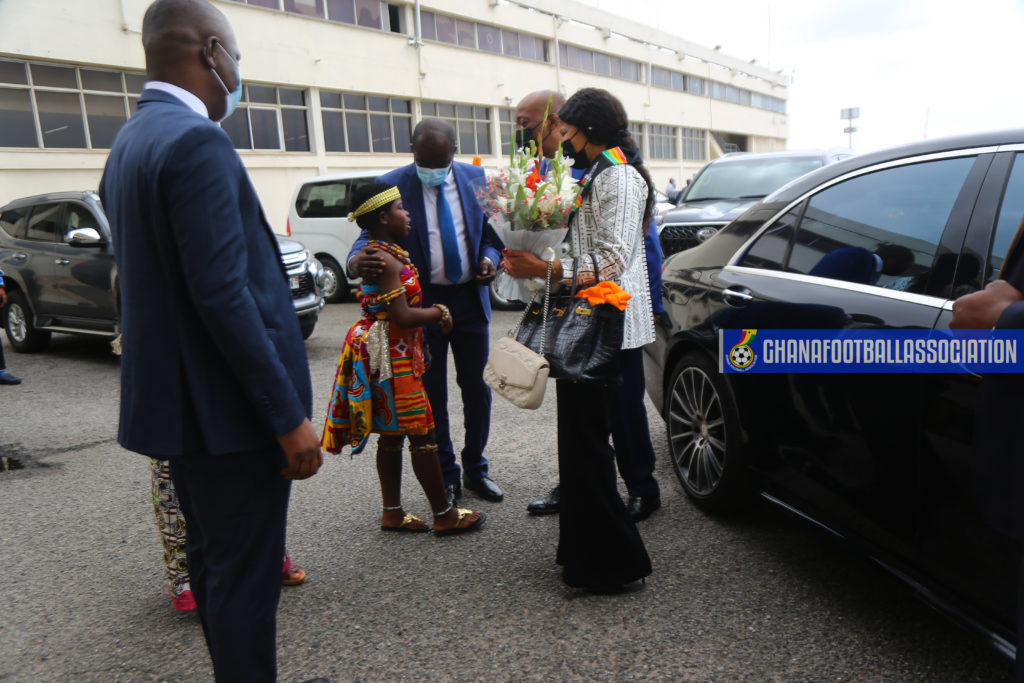 Dr. Motsepe will be the Main Speaker at the Youth connekt Africa Summit at the International Conference Centre in Accra on Wednesday afternoon.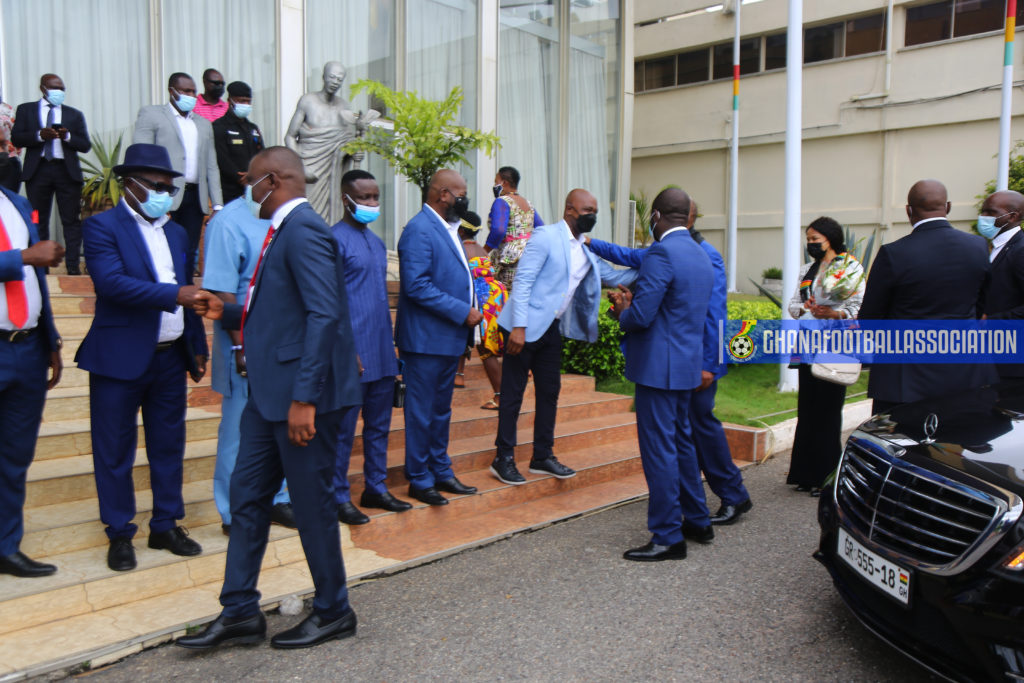 The program is under the auspices of the Youth wing of the Ministry of Youth and Sports.
Dr. Motsepe and his family later called on H.E Dr. Mahamudu Bawumia at the Jubilee House.
The South African businessman will meet President Nana Addo Dankwa Akufo Addo at a Dinner event later in the evening to brainstorm on topics related to the developments and forward marching of football in the African continent.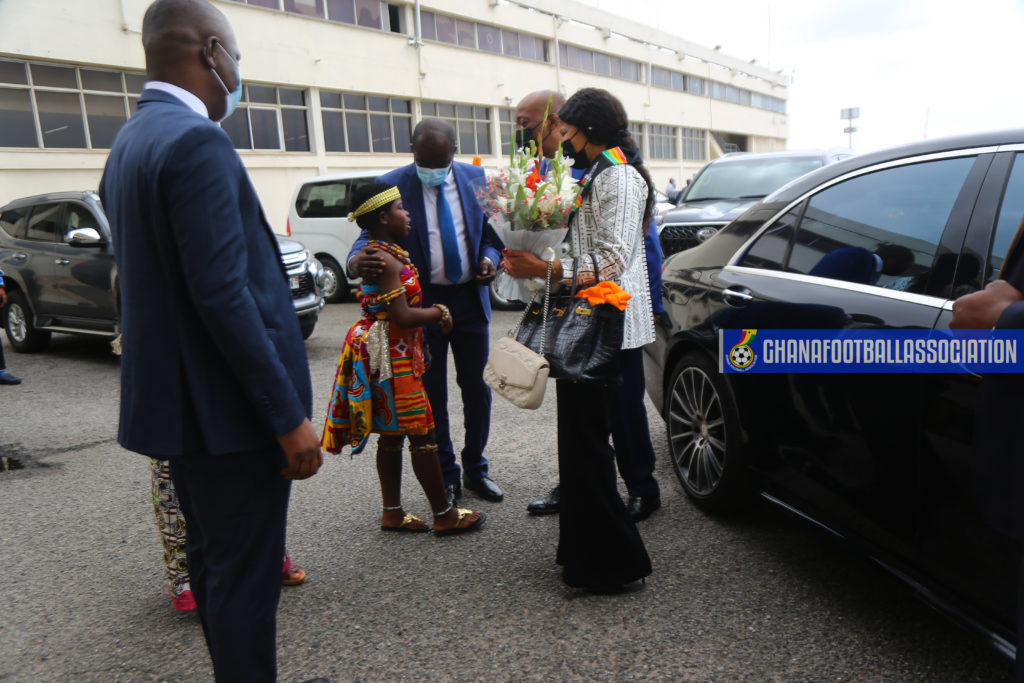 ''I am super excited to welcome you to Ghana. It's not easy sacrificing to travel for 13 hours just to be in Ghana and share ideas with the Youth of this country'' President Simeon-Okraku said at the Kotoka International Airport.
''We are blessed to have you here and we want to assure you that you are home. The President is anxiously looking ahead to meeting you so from here we will meet H.E Dr. Mahamadu Bawumia for a brief meeting before you leave for your hotel.
''I want to believe that the football community will be happy to meet you tomorrow''
''Mr. President you are welcome to Ghana, the home of talents. Please feel at home and enjoy your stay'' he added.
For his part Dr. Patrice Motsepe expressed delight about the opportunity to exchange ideas with the Youth of Ghana at the 2021 Summit.
''I feel honored to be in Ghana to participate in this Youth summit and also to meet the football community'' Dr. Motsepe said on arrival.
''I feel very proud of Ghana and your achievements as a country. It's good to help the Youth and so I am glad to be here to share ideas with the Youth and also to meet the President of the Republic of Ghana and other top officials.
''You inspire me and all of us. Ghanaians do so well all over the world, my favorite profession back on school was a Ghanaian – Philip Amoah and he was such a brilliant man.
''Ghanaians work hard, and study hard and have integrity. This county has exceptional talents across industries and it's indeed a privilege to be here'' he added.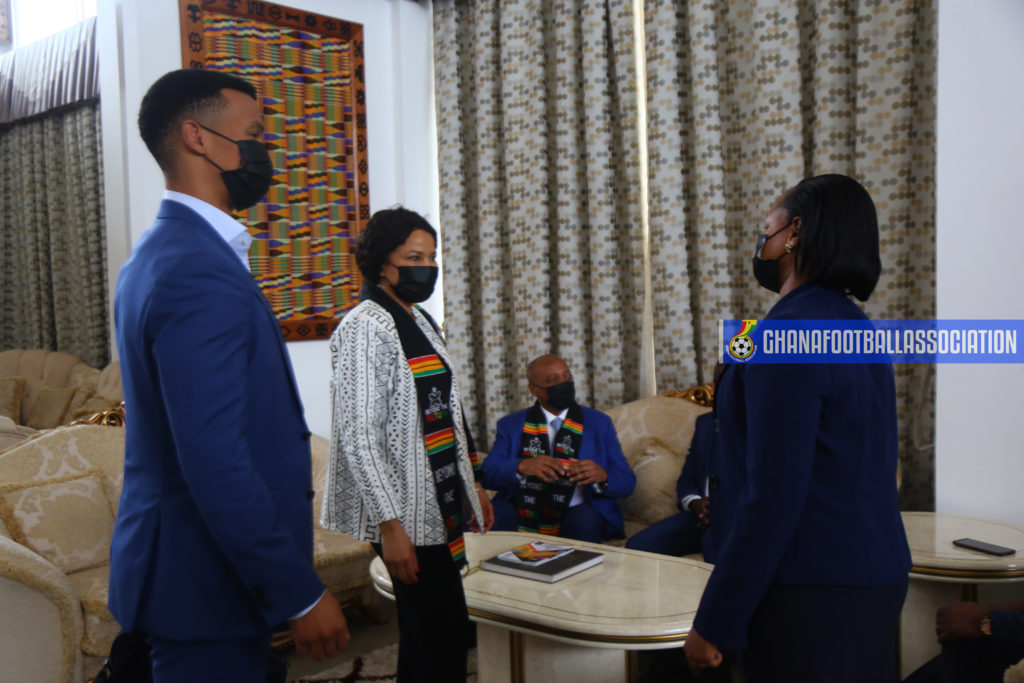 The CAF boss will have a special session with Executive Council Members, Youth and Sports Minister Mustapha Ussif (Hon.), Football stakeholders, Corporate Ghana, past and present football administrators and the Media at a breakfast meeting at the Kempinski Hotel on Thursday.
This is Dr. Patrice Motsepe's first visit to Ghana since he was elected into office as President of CAF in March 2021.
GFA COMMUNICATIONS